Every year there is an international campaign against gender-based violence which begins on November 25 (International Day for the Elimination of Violence against Women) and continues through December 10 (International Human Rights Day, the anniversary of the signing of the UN's Universal Declaration of Human Rights) .
For 2018, NGO-CEDAW is sponsoring the following events:
2 December 2018, 3pm-7pm: Debate for university students at Paññāsāstra University, South Campus in Phnom Penh
4 December 2018 3-6pm: Joint event with GADC on the topic of men against sexual violence.  Held at CCJC at RUPP in Phnom Penh.
Dignity Project:  NGO-CEDAW is sponsoring artists to create original multimedia works which will give insight to violence in Cambodian society.

Past activities:
For 2017, NGO-CEDAW sponsored radio and video talk shows with funding from Canada.  The shows were aired on Women's Media Centre's radio station and livestreamed on the VODHotNews Facebook page.
In 201

6, NGO-CEDAW continued its Dignity Project by sponsoring Cambodian artists to create new works of art that focused on raising awareness of the topic of dignity and gender-based violence.  The art was presented at an exhibition on November 24, 2016, and was also shared through social media.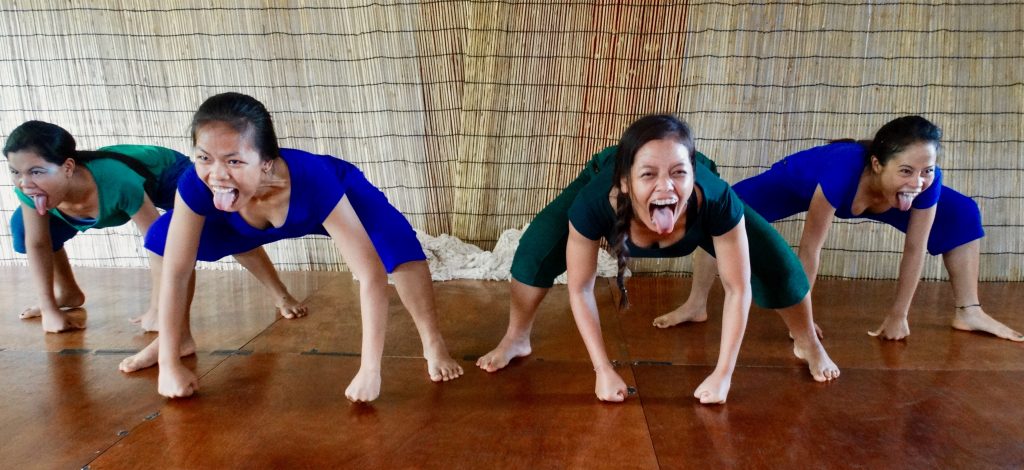 The Siem Reap-based dance group New Cambodian Artists presented Kom Lang Satrey ('Power Women'). This powerful piece portrays a joyous wedding preparation. The young wife later endures  abuse, but following tradition hides her pain behind her feminine beauty and a smile. But once the line is crossed too many times, she can ignore her suffering no longer. She finds her strength and courage to say, "No more violence."  A film collage based on the performance can be viewed here.
HEM Vanna is a doc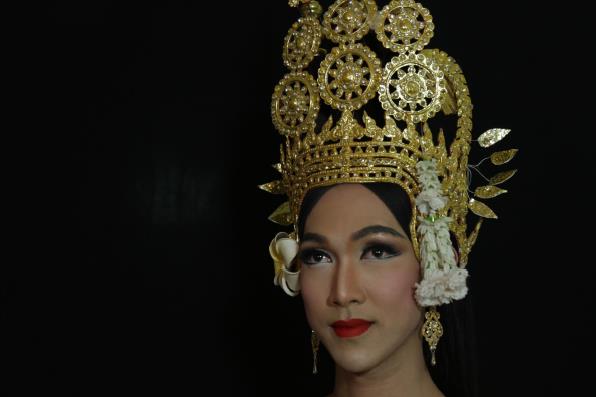 umentary filmmaker based in Phnom Penh, Cambodia. His documentary film, Where Do I Belong? explores the experiences of transgender women who rise above discrimination through Aspara dance.  The film can be viewed here.
Pheary HEAK, a sculptor from Battambang, traveled to a rural school in Siem Reap Province to conduct a multi-day workshop with local children.  She guided them through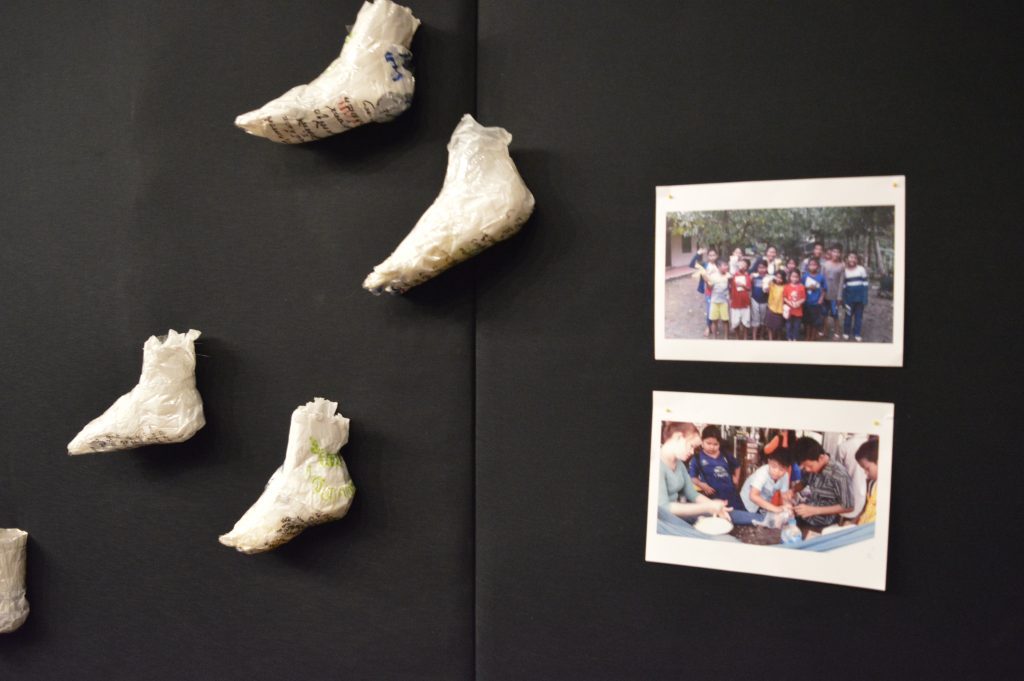 discussions about domestic violence with women living within their community, and helped them create art that celebrated the journeys of these women.  The sculptures are molded from the women's feet, inspired by the saying that others should walk a mile in someone's shoes before judging them (from the poem "Judge Softly" by Mary Latrop).
 An article on this work can be found here.
NGO-CEDAW also sponsored a screening of LY Polen's film, Red Ink, which provides a poetic portrait of a girl who survives sexual abuse.
In 2015, NGO-CEDAW conducted several activities in connection to the campaign:
Art exhibit by Mona Simon and NGO-CEDAW at META HOUSE, Phnom Penh from Dec. 1 -12.  Reception on December 3. This was the first exhibition for the Dignity Project.
Advocating for the government to amend the 10-year-old law on domestic violence.  For more info see our page on the DV law.
Sharing stories on our Facebook page for the Dignity Project.
In addition, the UN sponsored several events, including marathons, a university debate on the causes of domestic violence, and its annual dance event at Wat Botum Park in Phnom Penh.
NGO-CEDAW members hold activites throughout Cambodia each year.